| | | | |
| --- | --- | --- | --- |
| | | Technical Details | Contribute to AndroidU1 |
About
If you use UbuntuOne and own an Android-powered device, you're in the right place!
AndroidU1 strives to take that cloud mobile! Browse your files, download any of them, upload any media such as pictures, videos and audio!
Soon you'll be able to sync your favorite files or folders!
Update
I'm currently working on a newer version of AndroidU1, so sit tight and wait for it
Screenshots
See them here!
Download
Scan the QR code (Barcode Scanner can help you
) or visit that link on your device: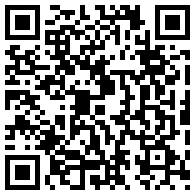 AndroidU1 (last edited 2010-11-25 16:21:57 by karni)