Differences between revisions 3 and 5 (spanning 2 versions)
Paste in ITP and ITB links

Paste in another ITP write up.

Deletions are marked like this.

Additions are marked like this.

Line 170:
Line 170:

http://lifehacker.com/5372301/first-look-at-ubuntu-910-karmic-koala-beta/gallery/

Life Hacker's Kevin Purdy notes that the beta release of Karmic Koala, the next version of Ubuntu Linux, just arrived on the net. In general, Ubuntu 9.10, or Karmic Koala, doesn't have a whole ton of new-new features over what we saw in 9.04. That's because a lot of the focus has been on more nuts-and-bolts areas, like boot-up management, application security, and other deep-down bits. That said, there is some new stuff worth checking out. Follow this link for a screen shot tour: http://lifehacker.com/5372301/first-look-at-ubuntu-910-karmic-koala-beta/gallery/

Line 174:
Line 174:

http://www.itwire.com/content/view/28023/1090/

Sam Varghese of IT Wire says it seems like only yesterday that Warty Warthog was making its debut to cheers among the crowd who had always wanted a distribution based on the unstable development stream of Debian. At the end of this month Karmic Koala will be out for download, and it will be another proud moment for Mark Shuttleworth. Shuttleworth has succeeded beyond his wildest dreams as far as usage goes, but he still has a few mountains left to climb as he tries to remove the red ink from the Canonical books. Karmic Koala is an excellent milestone, and a fitting one to mark the fifth birthday. Many happy returns of the day, Mark. http://www.itwire.com/content/view/28023/1090/

Line 178:
Line 178:

http://www.linuxplanet.com/linuxplanet/reports/6861/1/

Carla Schroder of Linux Planet notes that Mark Shuttleworth's Linuxcon keynote has gotten a lot of attention. Some for being the big Linux celebrity, some for making some unfortunate comments, and a small bit for his actual message. "People often ask me why I'm so fascinated by Free software , and why I put so much time, energy, and money into Ubuntu...I really believe the Free software process is the right way to build software. Not only that, but there is the potential, if we raise our game... that we could end up defining the experience that the average person has whenever they turn on a computer." Hit this link to read more of Schroder's comments, or to watch the video of Shuttleworth's speach: http://www.linuxplanet.com/linuxplanet/reports/6861/1/

Line 182:
Line 182:

http://www.phoronix.com/scan.php?page=article&item=freebsd8_ubuntu910&num=1

Phoronix's Michael Larabel reminds us that Canonical will be releasing Ubuntu 9.10 at the end of next month while the final release of Free``BSD 8.0 is also expected within the next few weeks. With these two popular free software operating systems both having major updates coming out at around the same time, he decided it warranted some early benchmarking as we see how the Free``BSD 8.0 and Ubuntu 9.10 performance compares. More times than not, Ubuntu 9.10 Alpha 6 came out on top compared to Free``BSD 7.2 and 8.0-RC releases. http://www.phoronix.com/scan.php?page=article&item=Free``BSD8_ubuntu910&num=1

Line 186:
Line 186:

http://news.softpedia.com/news/Ubuntu-9-10-Beta-Is-Available-for-Download-123131.shtml

Marius Nestor of Softpedia tells us that the Ubuntu development team has unleashed the Beta release of the upcoming Ubuntu 9.10 (Karmic Koala) operating system, due for launch in late October this year. What's new in Ubuntu 9.10 Beta? Well, as you probably already know, there is now a revamped Human theme, the Humanity icons and lots of wallpapers! Moreover, the Ubuntu Software Store has been renamed to Ubuntu Software Center and updated several times in the last two weeks. And... in order to improve the boot performance, the Ubuntu developers have now transitioned to Upstart. Follow this link for further details: http://news.softpedia.com/news/Ubuntu-9-10-Beta-Is-Available-for-Download-123131.shtml

=== ZaReason's New Terra A20 Ubuntu Netbook: Everything Works ===

Linux Planet's Paul Ferrill tells us that many vendors offer a variety of operating system options, but very few preload an OS targeted specifically at the netbook. Za``Reason is one of the few and preloads Ubuntu 9.04 Netbook Remix on their Terra A20 netbook. If you were to take a look under the hood of the Za``Reason netbook, you'd find an Intel Atom N270 1.6 GHz processor, up to 2 GB of memory and a variety of options for the hard disk. They also offer, as an option, and a built-in 3G wireless modem for $99. At a base price of $349 it's slightly higher than similarly equipped units from Acer, Asus or HP. You could get one of these and just install Ubuntu Netbook Remix yourself or, you could support a fine company in Za``Reason and expect to get real service and support. The choice is yours. http://www.linuxplanet.com/linuxplanet/reviews/6862/1/

== In The Blogosphere ==

=== Ubuntu One: Canonical Raising Storage Limit ===

http://www.workswithu.com/2009/10/01/ubuntu-one-canonical-raising-storage-limit/
Line 191:
Line 201:

== In The Blogosphere ==

=== Ubuntu One: Canonical Raising Storage Limit ===

http://www.workswithu.com/2009/10/01/ubuntu-one-canonical-raising-storage-limit/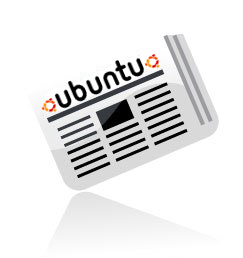 WORK IN PROGRESS
Welcome to the Ubuntu Weekly Newsletter, Issue #162 for the week September 27 - October 3rd, 2009. In this issue we cover ...
UWN Translations
Note to translators and our readers: We are trying a new way of linking to our translations pages. Please follow the link below for the information you need.
https://wiki.ubuntu.com/UbuntuWeeklyNewsletter/Translations
In This Issue
General Community News
Planning of Karmic Release Parties kicks off!
KarmicKoala is coming, scheduled for release in October 2009.
For every Ubuntu release we like to organise parties all over the world. At these parties everyone is welcome and we get together to celebrate, meet new friends and often introduce people new to Ubuntu to our community and our Operating System. Release parties are not only a great way to meet people but they are a lot of fun!
This guide explains how best to run a great release party and you can get a lot of advice and help with the planning on the ubuntu-event-planners and loco-contacts mailing lists.
Be sure to add your party to KarmicReleaseParties and post pictures of the party in your blog afterwards.
Ubuntu Stats
Bug Stats
Open (#) +/- # over last week
Critical (#) +/- # over last week
Unconfirmed (#) +/- # over last week
Unassigned (#) +/- # over last week
All bugs ever reported (#) +/- # over last week
As always, the Bug Squad needs more help. If you want to get started, please see https://wiki.ubuntu.com/BugSquad
Infamous Bugs
Translation Stats Jaunty
Language (#) +/- # over last week
Language (#) +/- # over last week
Language (#) +/- # over last week
Language (#) +/- # over last week
Language (#) +/- # over last week
Remaining strings to translate in Ubuntu 9.04 "Jaunty Jackalope," see more at: https://translations.launchpad.net/ubuntu/jaunty/
Translation Stats Karmic
Language (#) +/- # over last week
Language (#) +/- # over last week
Language (#) +/- # over last week
Language (#) +/- # over last week
Language (#) +/- # over last week
Remaining strings to translate in Ubuntu 9.10 "Karmic Koala", see more at: https://translations.launchpad.net/ubuntu/karmic/
# NEEDS UPDATING. # #=== 5-a-day bug stats === # #==== Top 5 contributors for the past 7 days ==== # # * person (#) # * person (#) # * person (#) # * person (#) # * person (#) # #==== Top 5 teams for the past 7 days ==== # # * team (#) # * team (#) # * team (#) # * team (#) # * team (#) # #5-A-Day stats. http://qa.ubuntu.com/reports/five-a-day/
Ubuntu Brainstorm Top 5 this week
heading
heading
heading
heading
heading
Ubuntu Brainstorm is a community site geared toward letting you add your ideas for Ubuntu. You can submit your own idea, or vote for or against another idea. http://brainstorm.ubuntu.com/
LoCo News
New in Karmic Koala
Launchpad News
Ubuntu Forums News
In The Press
First Look at Ubuntu 9.10 Karmic Koala Beta
Life Hacker's Kevin Purdy notes that the beta release of Karmic Koala, the next version of Ubuntu Linux, just arrived on the net. In general, Ubuntu 9.10, or Karmic Koala, doesn't have a whole ton of new-new features over what we saw in 9.04. That's because a lot of the focus has been on more nuts-and-bolts areas, like boot-up management, application security, and other deep-down bits. That said, there is some new stuff worth checking out. Follow this link for a screen shot tour: http://lifehacker.com/5372301/first-look-at-ubuntu-910-karmic-koala-beta/gallery/
Ubuntu gets set to mark fifth birthday
Sam Varghese of IT Wire says it seems like only yesterday that Warty Warthog was making its debut to cheers among the crowd who had always wanted a distribution based on the unstable development stream of Debian. At the end of this month Karmic Koala will be out for download, and it will be another proud moment for Mark Shuttleworth. Shuttleworth has succeeded beyond his wildest dreams as far as usage goes, but he still has a few mountains left to climb as he tries to remove the red ink from the Canonical books. Karmic Koala is an excellent milestone, and a fitting one to mark the fifth birthday. Many happy returns of the day, Mark. http://www.itwire.com/content/view/28023/1090/
Mark Shuttleworth's Radical Vision
Carla Schroder of Linux Planet notes that Mark Shuttleworth's Linuxcon keynote has gotten a lot of attention. Some for being the big Linux celebrity, some for making some unfortunate comments, and a small bit for his actual message. "People often ask me why I'm so fascinated by Free software , and why I put so much time, energy, and money into Ubuntu...I really believe the Free software process is the right way to build software. Not only that, but there is the potential, if we raise our game... that we could end up defining the experience that the average person has whenever they turn on a computer." Hit this link to read more of Schroder's comments, or to watch the video of Shuttleworth's speach: http://www.linuxplanet.com/linuxplanet/reports/6861/1/
FreeBSD 8.0 vs. Ubuntu 9.10 Benchmarks
Phoronix's Michael Larabel reminds us that Canonical will be releasing Ubuntu 9.10 at the end of next month while the final release of FreeBSD 8.0 is also expected within the next few weeks. With these two popular free software operating systems both having major updates coming out at around the same time, he decided it warranted some early benchmarking as we see how the FreeBSD 8.0 and Ubuntu 9.10 performance compares. More times than not, Ubuntu 9.10 Alpha 6 came out on top compared to FreeBSD 7.2 and 8.0-RC releases. http://www.phoronix.com/scan.php?page=article&item=Free``BSD8_ubuntu910&num=1
Ubuntu 9.10 Beta Is Available for Download
Marius Nestor of Softpedia tells us that the Ubuntu development team has unleashed the Beta release of the upcoming Ubuntu 9.10 (Karmic Koala) operating system, due for launch in late October this year. What's new in Ubuntu 9.10 Beta? Well, as you probably already know, there is now a revamped Human theme, the Humanity icons and lots of wallpapers! Moreover, the Ubuntu Software Store has been renamed to Ubuntu Software Center and updated several times in the last two weeks. And... in order to improve the boot performance, the Ubuntu developers have now transitioned to Upstart. Follow this link for further details: http://news.softpedia.com/news/Ubuntu-9-10-Beta-Is-Available-for-Download-123131.shtml
ZaReason's New Terra A20 Ubuntu Netbook: Everything Works
Linux Planet's Paul Ferrill tells us that many vendors offer a variety of operating system options, but very few preload an OS targeted specifically at the netbook. ZaReason is one of the few and preloads Ubuntu 9.04 Netbook Remix on their Terra A20 netbook. If you were to take a look under the hood of the ZaReason netbook, you'd find an Intel Atom N270 1.6 GHz processor, up to 2 GB of memory and a variety of options for the hard disk. They also offer, as an option, and a built-in 3G wireless modem for $99. At a base price of $349 it's slightly higher than similarly equipped units from Acer, Asus or HP. You could get one of these and just install Ubuntu Netbook Remix yourself or, you could support a fine company in ZaReason and expect to get real service and support. The choice is yours. http://www.linuxplanet.com/linuxplanet/reviews/6862/1/
In The Blogosphere
Ubuntu One: Canonical Raising Storage Limit
http://www.workswithu.com/2009/10/01/ubuntu-one-canonical-raising-storage-limit/
U Done Me Right. U Done Me Wrong
http://ubuntu-user.com/Online/Blogs/Marcel-Gagne-Orbiting-Planet-buntu/U-Done-Me-Right.-U-Done-Me-Wrong
In Other News
Meeting Summaries
Upcoming Meetings and Events
Community Spotlight
Updates and Security for 6.06, 8.04, 8.10 and 9.04
Security Updates
Ubuntu 6.06 Updates
Ubuntu 8.04 Updates
Ubuntu 8.10 Updates
Ubuntu 9.04 Updates
UWN #: A sneak peek
Archives and RSS Feed
You can always find older Ubuntu Weekly Newsletter issues at: https://wiki.ubuntu.com/UbuntuWeeklyNewsletter
You can subscribe to the Ubuntu Weekly News via RSS at: http://fridge.ubuntu.com/uwn/feed
Additional Ubuntu News
As always you can find more news and announcements at:
and
Conclusion
Thank you for reading the Ubuntu Weekly Newsletter.
See you next week!
Credits
The Ubuntu Weekly Newsletter is brought to you by:
John Crawford
Craig A. Eddy
Dave Bush
Your Name Here
And many others
Glossary of Terms
Ubuntu - Get Involved
The Ubuntu community consists of individuals and teams, working on different aspects of the distribution, giving advice and technical support, and helping to promote Ubuntu to a wider audience. No contribution is too small, and anyone can help. It's your chance to get in on all the community fun associated with developing and promoting Ubuntu. http://www.ubuntu.com/community/participate
Feedback
This document is maintained by the Ubuntu Weekly News Team. If you have a story idea or suggestions for the Weekly Newsletter, join the Ubuntu News Team mailing list at https://lists.ubuntu.com/mailman/listinfo/Ubuntu-news-team and submit it. Ideas can also be added to the wiki at https://wiki.ubuntu.com/UbuntuWeeklyNewsletter/Ideas. If you'd like to contribute to a future issue of the Ubuntu Weekly Newsletter, please feel free to edit the appropriate wiki page. If you have any technical support questions, please send them to ubuntu-users@lists.ubuntu.com.
Except where otherwise noted, content on this site is licensed under a Creative Commons Attribution 3.0 License
Creative Commons License 3.0 BY SA
UbuntuWeeklyNewsletter/Issue162 (last edited 2009-10-12 07:58:18 by host-87-74-75-3)