mindmapping tool
Summary
Vym is a mind mapping program. It is useful to organize thoughts and do structure work. In addition to that it has a lot of helpful shortcuts.
A mindmap is a multicolored and image centered radial diagram that represents semantic or other connections between portions of learned material. For example, it can graphically illustrate the structure of a thesis outline, a project plan, or the government institutions in a state. Mindmaps have many applications in personal, family, educational, and business situations. Possibilities include note-taking, brainstorming, summarizing, revising and general clarifying of thoughts.
Technical Details
| | |
| --- | --- |
| Type | kde |
| Age Range | Recommended age range |
| Profile | Edubuntu profile(s) that include this |
| Website | |
| Launchpad | |
| License | License(s) the application is available under |
| Language | C++, C |
| Toolkit | QT |
Screenshots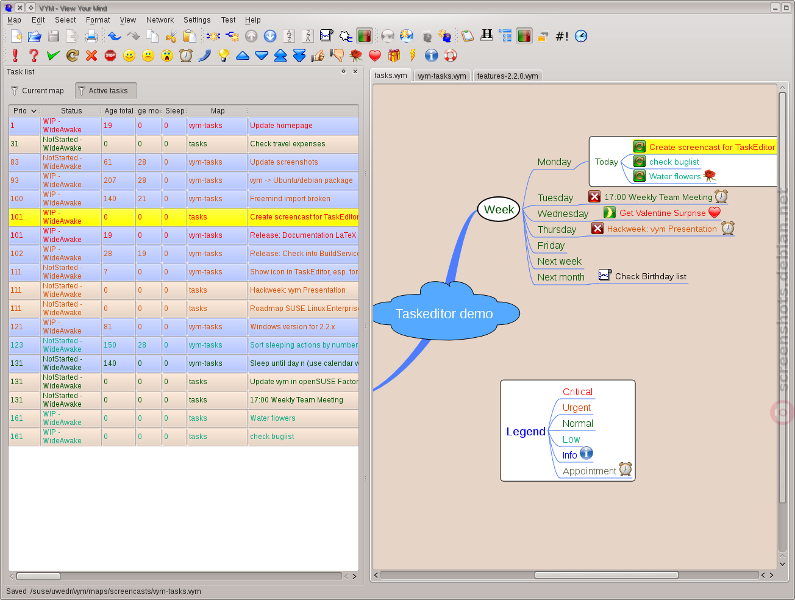 If a screen shot is not available, submit your own according to the debian screenshot guidelines.
User Comments
This space is for users to share their experiences and opinions about the application
Edubuntu/AppGuides/vym (last edited 2010-08-27 16:52:19 by rrcs-24-227-64-126)