Open to any suggestion.
Thumbnails should be no greater in height than 300px. Link to larger images.
Must be a .png or .svg @2560x1600.
If it's a .svg it need only be a 16:10 aspect ratio.
Tasteful branding is OK.
Marshall Cab
These are some ideas I've been tinkering with. Source is a photo of a Marshall Cabinet I took.


I think with this blue one I need to make the screen look more "photocopied".

Let your creativity fly
Basically an idea of a flying Ubuntu logo. (Could make an interesting screensaver for nostalgic purposes ;)) Check the link to browse the small pile of variations. Click Here -Toma-
More flight
Yet another variation. Bigger Version This one is terrible at small resolution as you dont get to see the pin stripes. (Yes the pin strip is buggy, its just a quick copy and paste.) The idea of contrast with the panel is what drove this one. Also deciding on scrapping the 'ubuntustudio' logo text. Anyway, try to use your imagination. -Toma-
black & white high contrast semi-faded
An experiment with the faded/washed out/grunge look. Intended for use with dark (black?) icon set.
See thread: http://ubuntuforums.org/showthread.php?t=560893&page=2&highlight=ubuntu+studio+wallpaper
If I can find a workflow that doesn't tax my computer so much I may make an improved version.
-Slogger-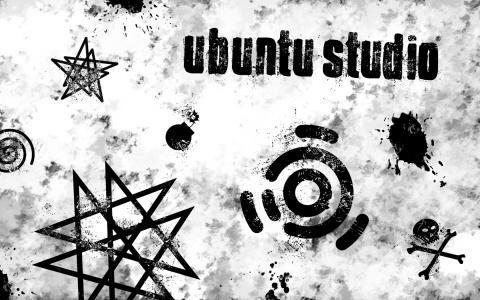 full size: http://bayimg.com/pAIGKaabb
gray primer
Another experiment with a look similar to previous. May post some variations with more texture or different colors at some point.
new comment thread: http://ubuntuforums.org/showthread.php?p=3931327#post3931327
-Slogger-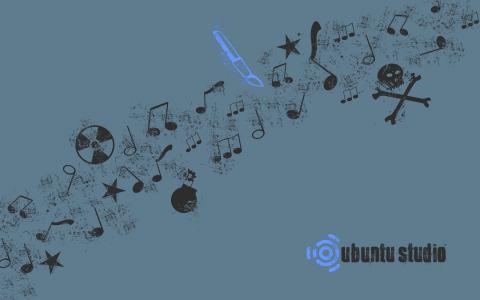 full size: http://bayimg.com/oaIlhAABb
Dark Ubuntu
Full view: Click Here
-MadsRH-
Some grungy ideas
I've experimented a bit with vectorizing photos these days, so i thought i'd share
Feel free to grab the SVG versions to try them out as wallpaper, or to enhance my work (i used inkscape). I know they don't fit 4:3 screens, but i can address this issue, so contact me if you want me to do so - here for my contact info -- nilux
White Grunge
Here's an idea that I believe fits pretty well. Needs some work though. I'm sure some use will come out of this. -Nysomin


PNG | SVG
UbuntuStudio/Artwork/DIYConcept/Wallpaper (last edited 2008-10-19 21:01:45 by markpetro)