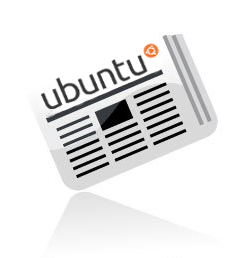 Welcome to the Ubuntu Weekly Newsletter, Issue 592 for the week of August 11 - 17, 2019.
In this Issue
Ubuntu Stats
Hot in Support

LoCo Events

Mir 1.4.0 Release
APT Patterns
Other Community News
Canonical News
In the Blogosphere
Featured Audio and Video
Meeting Reports
Upcoming Meetings and Events
Updates and Security for 16.04, 18.04, and 19.04
And much more!
Ubuntu Stats
Bug Stats
Open: 135357 (+23)
Critical: 379 (+1)
Unconfirmed: 66584 (+108)
As always, the Bug Squad needs more help. If you want to get started, please see: https://wiki.ubuntu.com/BugSquad
Translations
Ukrainian: 87.56% (33979/2676)
German: 85.93% (38441/8)
Spanish: 85.36% (39986/2865)
French: 80.73% (52660/6179)
Bosnian: 79.91% (54876/155)
Hot in Support
Ask Ubuntu Top 5 Questions
Ask (and answer!) questions at: https://askubuntu.com/
Ubuntu Forums Top 5 Threads
Find more support at: https://ubuntuforums.org/
LoCo Events
The following LoCo team events are currently scheduled in the next two weeks:
Looking beyond the next two weeks? Visit the LoCo Team Portal to browse upcoming events around the world: http://loco.ubuntu.com/events/
The Hub
Mir 1.4.0 Release
Alan Griffiths (alan_g) announces the release of Mir 1.4.0. Alan advises "This release is mostly about supporting Mir based shells using Sway's layer-shell extension protocol". The first steps are in progress to remove support for the mirclient API in favour of Wayland; but the ability to enable still exist. Alan gives a ABI summary and a Bugs fixed list.
https://discourse.ubuntu.com/t/mir-1-4-0-release/12198
The Planet
APT Patterns
Julian Andres Klode makes an implementation of APT patterns so it simplifies the way of finding automatically installed packages, garbage packages (Installed but not required anymore), etc. He makes a few patterns this week, and will be making more in the future. He also submits a pull request to Debian's APT package manager and provides means for user feedback.
https://blog.jak-linux.org/2019/08/15/apt-patterns/
Other Community News
Xfce 4.14 released
The Xfce development team announces the long awaited release of the Xfce desktop 4.14. This cycle sees all core component ports to GTK3 and GDBus, as well most components also have GObject Introspection support. The user experience got some polish, with several new features and numerous bug fixes. Highlights, the changelog, and many links for additional information of the release are provided.
https://www.xfce.org/about/news/?post=1565568000
This story was also covered by a number of news sites. The following is a collection of articles selected by our editors:
Canonical News
In the Blogosphere
AMD Ryzen 3000 Series Playing Nicely With Latest Linux Distros Following BIOS Updates
Michael Larabel reports that vendors are pushing out the bios updates affecting the AMD Ryzen 3000 Series motherboards ability to boot. Michael affirms that the update "allows Ubuntu 19.04 and other newer Linux distributions to now boot gracefully on the new AMD Zen 2 desktops".
https://www.phoronix.com/scan.php?page=news_item&px=Ryzen-3000-BIOS-Update-Good
Intel's Linux Graphics Driver Developers Discover 3~20% Boost For Current-Gen Hardware
Michael Larabel reports on this latest driver optimizations for Intel Gallium drivers that applies to the "Gen 9" graphics hardware. Credit is given to Francisco Jerez for the patches and testing that yield significant boosts in performance. The metrics for various chip sets are provided and Francisco is open to feedback from performance testing. These patches will make it into the Mesa 19.2 release (Ubuntu 19.10).
https://www.phoronix.com/scan.php?page=news_item&px=Intel-Linux-Graphics-Gen9-Boost
Linux Finally Has A Fix For Crackling Audio Input On Recent AMD Systems
After two years, Michael Larabel finally reports that Linux 5.3 has a fix for crackling sound input, and will be backported to older Linux versions. The fix is made from Takashi Iwai's workaround. It affects motherboards that contain the recent AMD chipsets (e.g. X370/X470) and Realtek sound chipsets.
https://www.phoronix.com/scan.php?page=news_item&px=Linux-AMD-Analog-Input-Audio-WA
NVIDIA 435.17 Linux Beta Driver Adds Vulkan + OpenGL PRIME Render Offload
Michael Larabel reports of the 435 Linux driver, noting improved PRIME/multi-GPU support slated for the xorg-server 1.21 release. However, "NVIDIA is providing an Ubuntu PPA with a patched X.Org Server build" that requires some tweaking to fit. Additionally is support for Turing notebook GPUs with a variety of bug fixes. A link is provided to NVIDIA DevTalk for more details.
https://www.phoronix.com/scan.php?page=news_item&px=NVIDIA-435.17-Linux-Driver
Canonical Outs Major Linux Kernel Updates for All Supported Ubuntu Releases
Marius Nestor writes that Canonical have released major linux kernel updates for all supported architectures of Ubuntu. Users of Ubuntu 19.04, Ubuntu 18.04 LTS, Ubuntu 16.04 LTS and Ubuntu 14.04 ESM should upgrade to receive fixes for more than thirty security vulnerabilities. Marius provides specifics of selected patch fixes, all users of supported Ubuntu are encouraged to update.
https://news.softpedia.com/news/canonical-outs-major-linux-kernel-updates-for-all-supported-ubuntu-releases-527037.shtml
LibreOffice 6.2 Open-Source Office Suite Is Now Ready for Enterprise Deployments
Marius Nestor reports on this the sixth maintenance update to LibreOffice 6.2. With the latest security patches and back-ported fixes, the release is recommended for users in production environments. All users are urged to update immediately. A link to the software portal is provided that also contains the 6.3 suite series that is not recommended for deployment.
https://news.softpedia.com/news/libreoffice-6-2-open-source-office-suite-is-now-ready-for-enterprise-deployments-527043.shtml
Featured Audio and Video
Ubuntu Security Podcast: Episode 42
"This week we have a special interview with Ubuntu Security Team member Jamie Strandboge, talking about security aspects of the Snap packaging system, as well as the usual roundup of security fixes from the past week."
https://ubuntusecuritypodcast.org/episode-42/
Ubuntu Podcast from the UK LoCo: S12E19 – Starglider
"This week we've been fixing floors and playing with the new portal HTML element. We round up the Ubuntu community news including the release of 18.04.3 with a new hardware enablement stack, better desktop integration for Livepatch and improvements in accessing the latest Nvidia drivers. We also have our favourite picks from the general tech news."
http://ubuntupodcast.org/2019/08/15/s12e19-starglider/
Meeting Reports
Upcoming Meetings and Events
Kernel Team: Tue, August 20, 5pm – 6pm
Desktop Team: Tue, August 20, 6:30pm – 7:30pm
Ubuntu Membership Board: Wed, August 21, 12pm – 1pm
Ubuntu Foundations: Thu, August 22, 3pm – 4pm
For more details and farther dates please visit: http://fridge.ubuntu.com/calendars/
Updates and Security for 16.04, 18.04, and 19.04
Security Updates
Ubuntu 16.04 Updates
End of Life: April 2021
Ubuntu 18.04 Updates
End of Life: April 2023
Ubuntu 19.04 Updates
End of Life: January 2020
Subscribe
Get your copy of the Ubuntu Weekly Newsletter delivered each week to you via email at: https://lists.ubuntu.com/mailman/listinfo/ubuntu-news
Or follow us via our various social media presences:
Archive
You can always find older Ubuntu Weekly Newsletter issues at: https://wiki.ubuntu.com/UbuntuWeeklyNewsletter/Archive
Further News
As always you can find more Ubuntu news and announcements at:
Conclusion
Thank you for reading the Ubuntu Weekly Newsletter.
See you next week!
Credits
The Ubuntu Weekly Newsletter is brought to you by:
Krytarik Raido
Bashing-om
Chris Guiver
Wild Man
EoflaOE
And many others
Glossary of Terms
Other acronyms can be found at: https://wiki.ubuntu.com/UbuntuWeeklyNewsletter/glossary
Get Involved
The Ubuntu community consists of individuals and teams, working on different aspects of the distribution, giving advice and technical support, and helping to promote Ubuntu to a wider audience. No contribution is too small, and anyone can help. It's your chance to get in on all the community fun associated with developing and promoting Ubuntu. More on this at: https://community.ubuntu.com/contribute/
Or get involved with the Ubuntu Weekly Newsletter team! We always need summary writers and editors, if you're interested, learn more at: https://wiki.ubuntu.com/UbuntuWeeklyNewsletter/Join
Feedback
This document is maintained by the Ubuntu Weekly News Team. If you have a story idea or suggestions for the Weekly Newsletter, join the Ubuntu News Team mailing list at https://lists.ubuntu.com/mailman/listinfo/Ubuntu-news-team and submit it. Ideas can also be added to the wiki at https://wiki.ubuntu.com/UbuntuWeeklyNewsletter/Ideas. If you'd like to contribute to a future issue of the Ubuntu Weekly Newsletter, please feel free to edit the appropriate wiki page. If you have any technical support questions, please check https://community.ubuntu.com/help-information/ for more information on where to get help.
Except where otherwise noted, this issue of the Ubuntu Weekly Newsletter is licensed under a Creative Commons Attribution ShareAlike 3.0 License

UbuntuWeeklyNewsletter/Issue592 (last edited 2019-08-19 15:08:38 by bashing-om)