About
wxBanker is a lightweight personal finance manager. It focuses on being as simple and straightforward to use as possible.
The main project page is located at https://launchpad.net/wxbanker, which contains downloads as well an Ubuntu PPA. Also linked are resources such as teams and mailing lists for translators, users, and developers.
Screenshots
Welcome to a blank financial canvas!
Manage a few accounts, or a lot.
And don't forget to check out the big picture.
wxBanker plays quite well with Launchpad...
...and integrates nicely with its built-in calculator for quick calculations.
Import existing transactions from CSV files downloaded from your bank.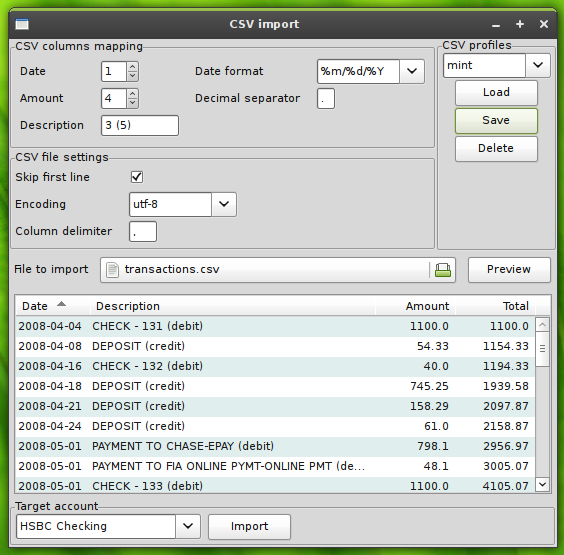 If you have a Mint.com account, wxBanker can even compare your balances!
wxBanker (last edited 2010-08-12 07:12:41 by c-69-181-203-142)