This page reflects the current official Ubuntu Studio 8.04 artwork. If you are a user who would like to post your art please do so in our User Art section.
Logo
Install Splash
Usplash

Logo fills from left to right to show progression. The Debian Usplash does this.
GDM/Logon

BIG
Wallpaper

BIG
Menu

BIG
Theme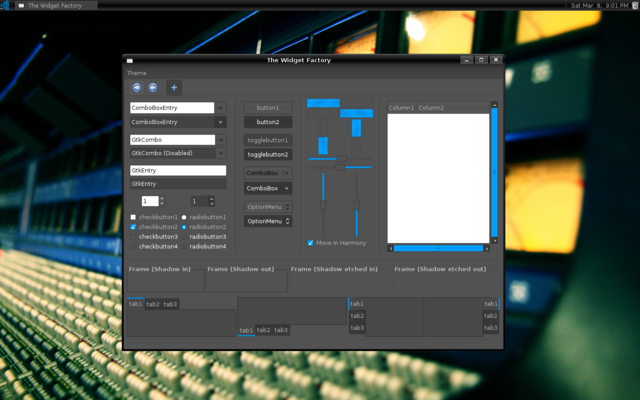 BIG
Icons

BIG Pretty much the same set as always. Mimetype and app icons added. (Places Hidden)
Colour Palette
Please do not edit these pages as they reflect solid info about the project. If you have questions please look HERE to contact us.
UbuntuStudio/Artwork/OfficialHardy (last edited 2008-08-06 16:41:26 by localhost)